Alliance Limousine Inc. is a Los Angeles premier ground transportation service, for limousine, stretch limos, town car, and sedan available 24 hours.We have a worldwide and nationwide network of Alliance Limousine affiliates for all your possible travel needs.
Address: Van Nuys, CA, 91411
Click here for see the full address
Website: Alliance Limousine Inc.
Phone Number
No matter if you are in Chicago, San Francisco, New York, London, Prague or Los Angeles our limo dispatchers will make all the necessary limousine transfer arrangements for you, so you don't have to worry, but enjoy yourself and your trip.
We offer a variety of vehicles in our fleet for your unique transportation needs. With executive passenger vans, luxury town cars, 6- 8- or 10-passengers limousine, SUV and stretch SUV, BMW and Mercedes sedans, we can safely transfer you to the airport or pamper you in a private chauffeured vehicle around the Los Angeles city.
Corporate
Corporate customers demand the very best and Alliance Limousine, Los Angeles delivers consistently with the best in World Class Transportation. Our fleet of Town Cars, Stretch Limousines, Vans and Sedans allow you to custom tailor your out of town transportation needs.
Airport
Frequent travelers know that every airport is unique. Fortunately, Alliance Limousine fixed-rate Airport Service offers consistent quality you can depend on. Alliance chauffeurs are trained to maintain intimate familiarity with the layout, logistical details and surrounding traffic patterns of the airports they serve.
Point to Point
From the office to an important meeting. From home to the boardroom. From any address to any address, our Point-to-Point service liberates you. Do some work. Make calls. Read. Or just relax.
Weddings, Graduations & Parties
Make your Wedding Limousine experience your best, by trusting the best. Our fleet of New Luxury Town Cars, Stretch and Super Stretch Limousines are perfect for your wedding party, graduations & parties. All our services include ice, waters and soft drinks for your convenience.
Events & Customer Directed Limo Service
There is no better way to enjoy your favorite concert or sporting event with family and friends than unless you travel in one of our Sedans, Town Cars, & Limousines.
The convenience of being transported in a luxury vehicle with family and friends takes the stress away from any event.


Contact here


Address and Phone Number
14533 Delano St Van Nuys, CA, 91411



Website: Alliance Limousine Inc. Alliance Limousine Inc. is a Los Angeles premier ground transportation service, for limousine, stretch limos, town car, and sedan available 24 hours.
Mike - our private guide
in Belgium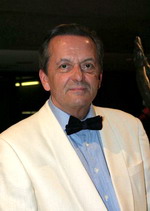 Our Private guide in Belgium has 40 years of tourism and hotel business experienced. Private guide in Belgium Mike able to recognize his guests, and to give them exactly what they expect and to take the appropriate attitude to their personal preferences and needs ( history, arts, sites, nature, local gastronomy, etc) Private tours of this guide in Belgium.
Private guide
in Belgium
is waiting
for you!!!