Our law firm provides nationwide Federal Tax Litigation representation. Our Federal Tax Litigation cases are handled on a flat fee basis so the client knows at the outset what the costs will be and can make the appropriate budgetary decisions. Federal Tax Litigation is our specialty and our passion.

Address: Westlake Village, CA, 91362
Click here for see the full address
Website: Panitz Schaap
Phone Number
We are tax litigation specialists, concentrating our practice on trials before the United States Tax Court and appeals of tax cases from the Tax Court to all the Federal Circuit Courts. Our landmark victory in the United States Supreme Court, Williams v. United States (1995) changed the law in this country regarding IRS seizures and permitted third party taxpayers to sue the IRS for property wrongfully taken to pay the debt of another.
Our firm was organized to fill a need that was not being addressed in the general tax community. Most large law firms have a tax department; however this group is often made up of mostly estate planning attorneys, corporate tax planners or ERISA attorneys who do not litigate cases. When a tax litigation case arises, most of the larger firms bring in an attorney from the civil litigation side of the practice to assist in the case, or they make a tax planning attorney litigate in an arena where most tax attorneys are neither experienced nor comfortable. Our attorneys are specialists in Federal tax litigation!
Our tax litigators are graduates of the New York University School of Law Tax Program. The LL.M. degree awarded by NYU is world renowned as the top educational tax program. As licensed practitioners before the United States Tax Court, our tax attorneys may appear before the Tax Court in every state in the United States, including the territories of Puerto Rico, Guam and the U.S. Virgin Islands. The United States Tax Court is situated in Washington, D.C. However, the judges of the Tax Court conduct two week trial sessions across the United States to accommodate taxpayers and their witnesses. Federal Tax Litigation is our specialty and our passion.
Since we represent clients all across the United States, it is our policy to travel to and litigate a Federal Tax case in the client's state. Our tax attorney will conveniently interview all the witnesses, at their location, to support the positions taken on the tax return.


Contact here


Address and Phone Number
4510 E. Thousand Oaks Blvd., #200 Westlake Village, CA, 91362



Website: Panitz Schaap Our attorneys are specialists in Federal tax litigation!
Mike - our private guide
in Belgium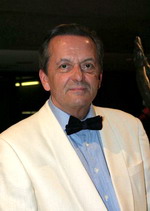 Our Private guide in Belgium has 40 years of tourism and hotel business experienced. Private guide in Belgium Mike able to recognize his guests, and to give them exactly what they expect and to take the appropriate attitude to their personal preferences and needs ( history, arts, sites, nature, local gastronomy, etc) Private tours of this guide in Belgium.
Private guide
in Belgium
is waiting
for you!!!