Our lesson plans are designed to save lives, defensive driving techniques are a priority in our lessons. Our instructors are professionals that have learned and mastered the skills needed to teach driving effectively, using guidelines and common sense examples to explain to our students the "how," "why," "where," "when," and "what" of good driving.

Address: Anaheim, CA, 92801
Click here for see the full address
Website: A to Z Driving School
Phone Number
Founded by Chris and Diane Moore in 1997, A to Z Driving School is a family-oriented company focused on meeting the specific needs of its clients. Understanding that every driver is different, A to Z instructors provide customized guidance allowing each student to overcome challenges and achieve his or her individual driving goals. Attention to detail sets A to Z Driving School apart from the rest and affords every student VIP status. Instructors present key insights and step-by-step information that other overlook. A to Z Driving School offer the ultimate in customer satisfaction.
We are looking forward for the opportunity to serve you. Give us the chance to teach you good driving techniques, defensive driving, and updated rules and regulations of the road. We are here to help you not only pass the driving or permit test, but to give you confidence in yourself as a driver. You will feel comfortable behind the wheel as you travel safely to all those destinations that you need and desire to go.
Our Driving Simulator
Learn how to react to the rules of the road and other diving situations before putting yourself behind the wheel. The simulator will build your confidence as well as teach important driving principles.
At A to Z Driving School, you will have access to a variety of learning tools:
New unmarked cars to train in
Patient Instructors, both male and female
Teen Drivers Ed & Behind the Wheel
Defensive Driving for Teens, Adults & Seniors
Division of Safety Lessons
Help with Road Test and Permit Test
Car available for DMV road test with 1 or 2 hours of practice before the test
Brush up drivers education and drivers training lessons
A to Z Drivers Evaluation Booklet Packet - 8 pages of details and tips.
Come in and pick up a California Hand Books, Parent-Teen Handbooks. These books are great even for the licensed drivers and they are free of charge.
Our cars are new, comfortable, and easy to drive - perfect for learning how to drive. So don't hesitate to call us or to come by for a visit. We will be happy to be at your service.


Contact here


*** 1 Review for A to Z Driving School

02/23/2010 Cynthia Fernandez Whittier, California
My son was not able to pass the permit test right away and was not able to get behind the wheel in a timely manner. The owner contacted us and informed me that I would lose my deposit. She was very rude about it and refused to give me the deposit back. Just an overall rude experience. When I asked for my deposit back she refused and told me to go to another school because she was losing money.
Mike - our private guide
in Belgium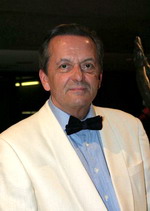 Our Private guide in Belgium has 40 years of tourism and hotel business experienced. Private guide in Belgium Mike able to recognize his guests, and to give them exactly what they expect and to take the appropriate attitude to their personal preferences and needs ( history, arts, sites, nature, local gastronomy, etc) Private tours of this guide in Belgium.
Private guide
in Belgium
is waiting
for you!!!