We pride ourselves in excellent service along with proper etiquette. We have been in the business for over 15 years, and our service is prompt and punctual - the concept behind Affordable Limousines is simple "Making Luxury Affordable", Affordable Limousines serves all Southern California areas from Los Angeles to San Diego, providing ground transportation services and tickets to available events.

Address: Pala, CA, 92059
Click here for see the full address
Website: Affordable Limousines
Phone Number
We offer quality services whether you are corporate travelers, family on vacation, or someone on a weekend get away. Our services are tailored to fit your occasions for an affordable rate.
Our service is rated #1, and we cater to corporate executives, offering corporate accounts and offer discounts for special occasions. Please Reserve a Vehicle with us below. Afordable Limousines is a premier ground transportation service company, providing limousines; SUV limousines, stretch limousines, and Town Car sedans. Our company is licensed and bonded with the State of California Public Utilities Commission. We provide professionally trained uniformed chauffeurs who have a minimum of 200 hours of training, both classroom and in the field. Our vehicles are well maintained on a regular basis. Vehicles have top of the line equipment with color TV, VCR, sunroof, intercom, privacy partition, CD player, premium sound system and cellular phones upon request.
We provide a complimentary beverage service including open bar, soft drinks, bottled water, and, along with champagne, or sparking cider. For our customer's convenience reservations can be made anytime, we are available 24 hours, 7 days a week. Affordable Limousines has earned a reputation for delivering a premium quality level of service that is reliable, prompt and affordable. Our company is open 24 hours a day, 7 days a week.
Our company serves as a vendor providing transportation for many reputable establishments; Hilton Reservation Worldwide, MADD, Riverside County Education, D.A.R.E., CBS News, Toys for Tots, Win Foundation, Mrs. USA Pageant, AAA Auto Club, National Tow Truck Association, E-Front Media, Masonic Lode, 92.3 The Beat, Kaiser Permanente, Clear Channel, and the annual Temecula Film Festival to list just a few. Also the list of celebrities is almost endless. "Stress Free" transportation and arrangements are provided by our experienced staff.


Contact here


Address and Phone Number
35008 Pala/Temecula Road, PMB 13 Pala, CA, 92059



Website: Affordable Limousines We offer to our client`s cost effective service on corporate rates that adjust to budget allocations with no compromising of the service expected.
Mike - our private guide
in Belgium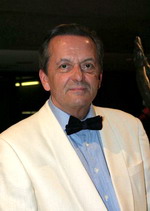 Our Private guide in Belgium has 40 years of tourism and hotel business experienced. Private guide in Belgium Mike able to recognize his guests, and to give them exactly what they expect and to take the appropriate attitude to their personal preferences and needs ( history, arts, sites, nature, local gastronomy, etc) Private tours of this guide in Belgium.
Private guide
in Belgium
is waiting
for you!!!