Charter Harder Tours Inc is the parent company of LA Party Bus. Charter Harder Tours Inc. is a federally and state licensed and fully insured tour Bus Company that has been offering our services for private group charters since 2003.We maintain the largest available party buses in Los Angeles, Orange, Ventura, San Bernardino Counties. We are able to provide transportation within California as well as any out of state destinations.

Address: Whittier, CA, 90601
Click here for see the full address
Website: Charter Harder Tours
Phone Number
Southern California's Real Party Bus!
Our Gold Buses are the only buses which travel to Las Vegas.
Weekend Overnight $2500.00! Example: Leave on Friday return on Saturday!
This price does NOT include any additional driving in Las Vegas and only includes a maximum of 2 pick ups, 2 driving breaks in route, & 2 drop offs. Any additional drop off / pick up will be charged an additional $100.00 per stop and arrangements MUST be made prior to trip departure. Any changes you wish to make after departure is at the sole discretion of driver and a $200.00 per stop fee charged. This trip is also restricted to no longer then 36 Hours and you must provide hotel room for driver (this room does not need to be at he same hotel you are staying at).
Additional days will be assessed a $250.00 fee per day in addition to the $2500.00 base price, so to leave on Friday and return on Sunday would be priced at $2750.00 Please note that you will not be able to use the bus during these days unless prior arrangements have been made (charges will apply) also you must provide hotel room for driver (this room does not need to be at he same hotel you are staying at).
Las Vegas Drop off originating from Los Angeles or surrounding counties only $1850.00
This price does NOT include any driving in Las Vegas and is only for a Drop off with a Pickup originating in Los Angeles or surrounding counties (within 50 miles of 91006 zip code). Includes a maximum of 2 pick ups, 2 driving breaks in route, & 2 drop offs. Any additional drop off / pick up will be charged an additional $100.00 per stop and arrangements MUST be made prior to trip departure. Any changes you wish to make after departure is at the sole discretion of driver and a $200.00 per stop fee charged. This trip is also restricted to no longer then 6.5 Hours unless delays are traffic related, any delays caused by excessive stop times will be billed at $200.00 an hour.


Contact here


Address and Phone Number
6720 Hoover Whittier, CA, 90601



Website: Charter Harder Tours Our disco club atmosphere on wheels can be used for just about any purpose and is the only way to get around Southern California.
Mike - our private guide
in Belgium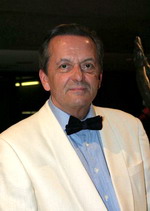 Our Private guide in Belgium has 40 years of tourism and hotel business experienced. Private guide in Belgium Mike able to recognize his guests, and to give them exactly what they expect and to take the appropriate attitude to their personal preferences and needs ( history, arts, sites, nature, local gastronomy, etc) Private tours of this guide in Belgium.
Private guide
in Belgium
is waiting
for you!!!